Endangered Species Revenge (ESR) makes people laugh while raising awareness about endangered animals.
Through Avidano Digital, I designed and developed a new website which serves as a foundation for ESR to grow their video content and supporters. With a limited budget and timeline, a custom WordPress theme was made using Bootstrap.
Donors can give to a specific project quickly and confidently from any device.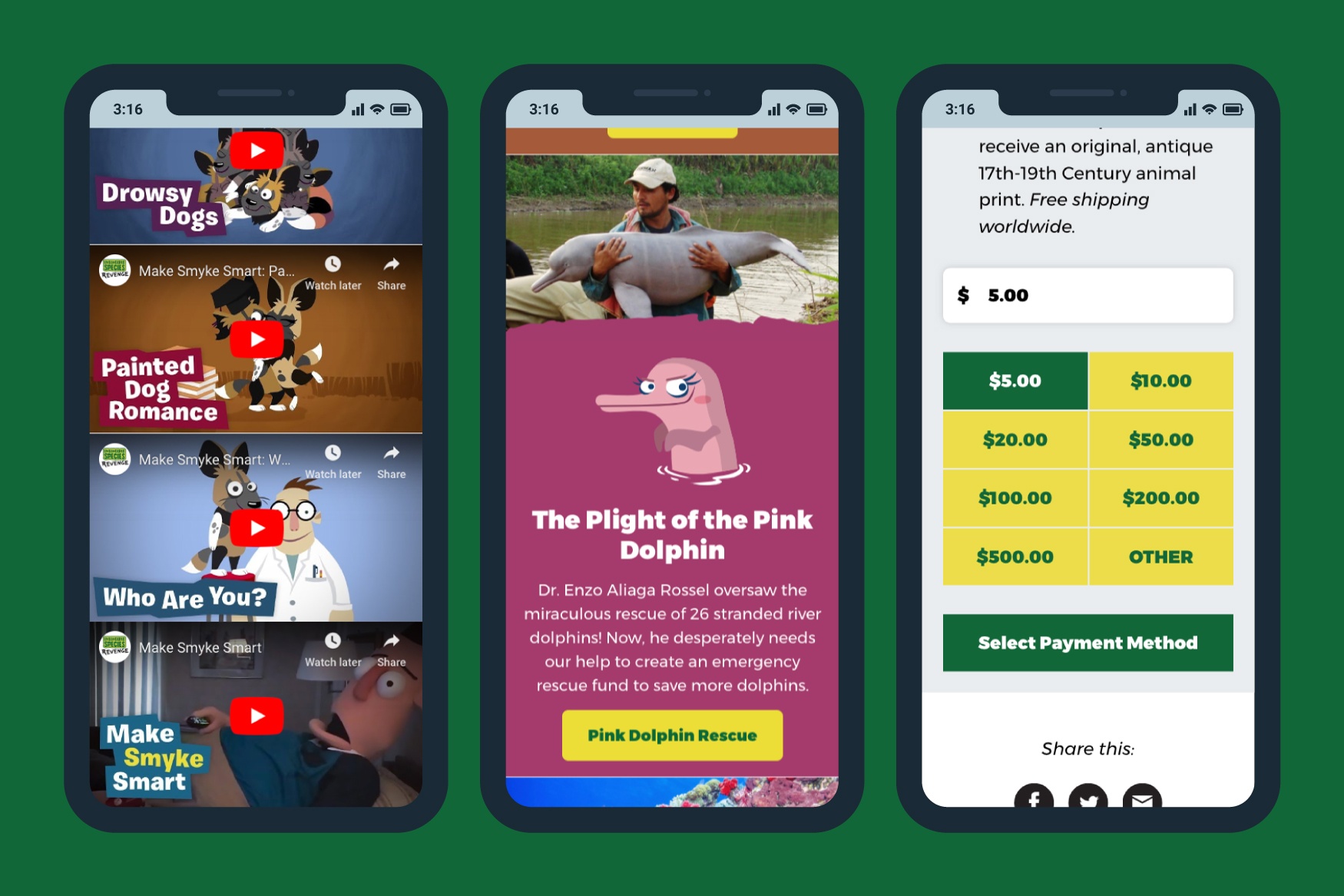 The new ESR website balances humor with a sense of urgency. Visitors can watch funny videos, learn about conservation, and support endangered animals.