Used in over 80 countries, UNICEF's Funding Marketplace improves the quality of donor income.
My work with UNICEF began as an independent contractor. This assignment continued through my company, Avidano Digital.
Designing a prescriptive CMS
With direction from a tech lead and UNICEF staff, I was the sole UX designer of the Funding Marketplace. This custom-designed CMS regulates donor-facing financial data, budget reports, and Human Interest Materials.
The Funding Marketplace empowers UNICEF Country Offices to share critical information to donors. The desktop application makes this information available via Donor Toolkits.
The application interface offers several ways to search and filter available Donor Toolkits.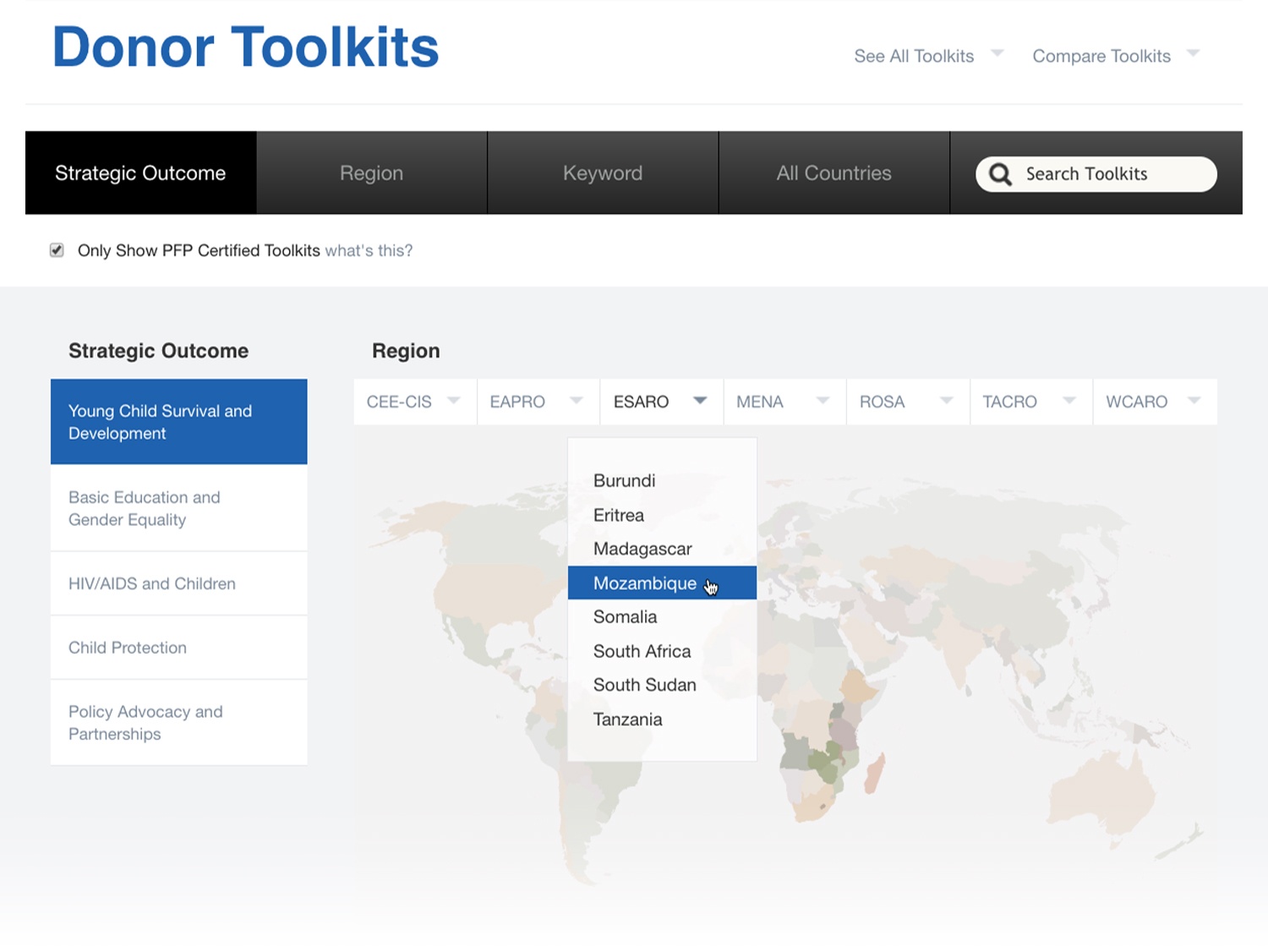 Toolkits present a wealth of complex funding information without overwhelming the interface.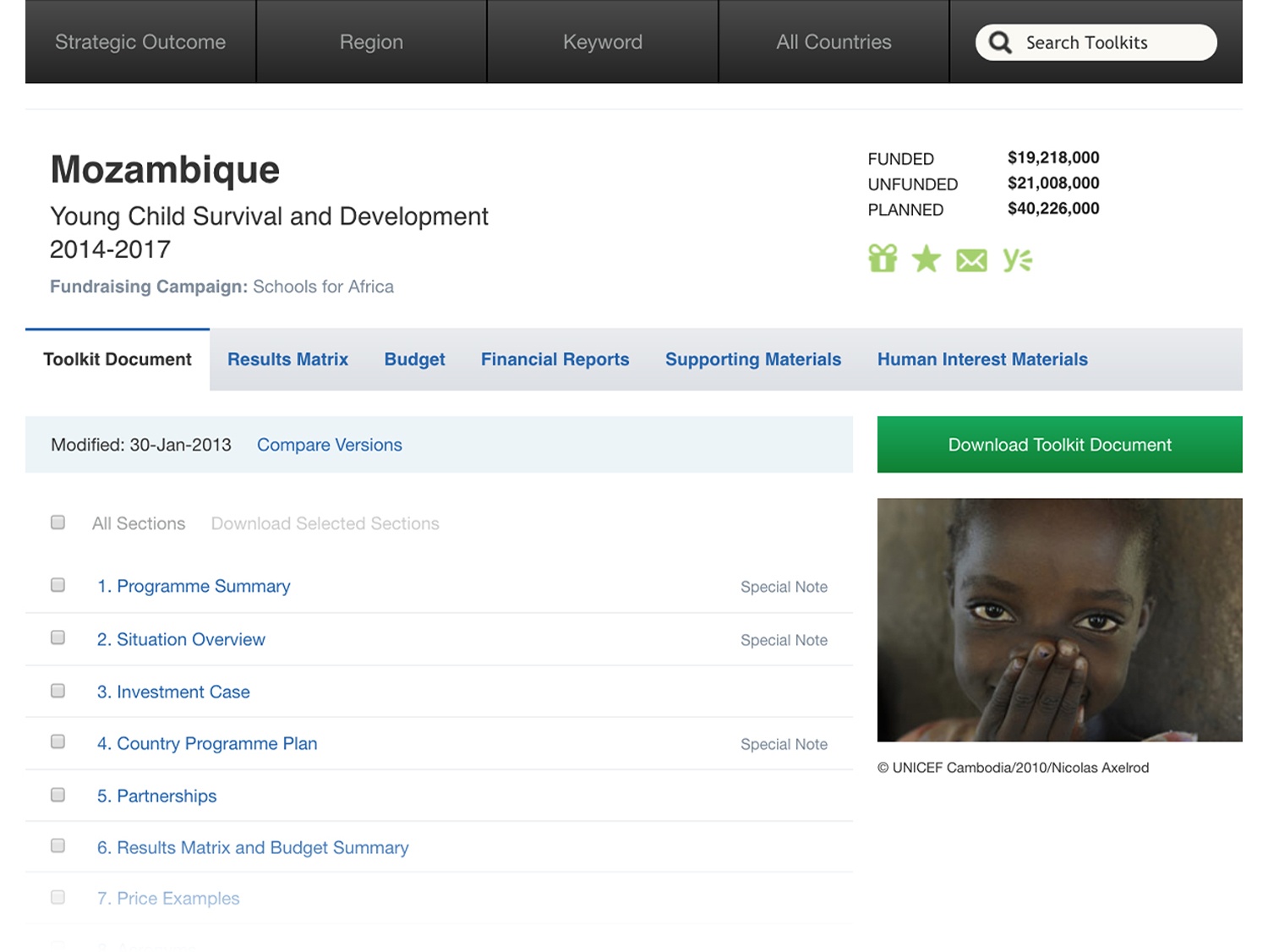 Country Offices collect and share Human Interest Materials including stories, photos, and videos.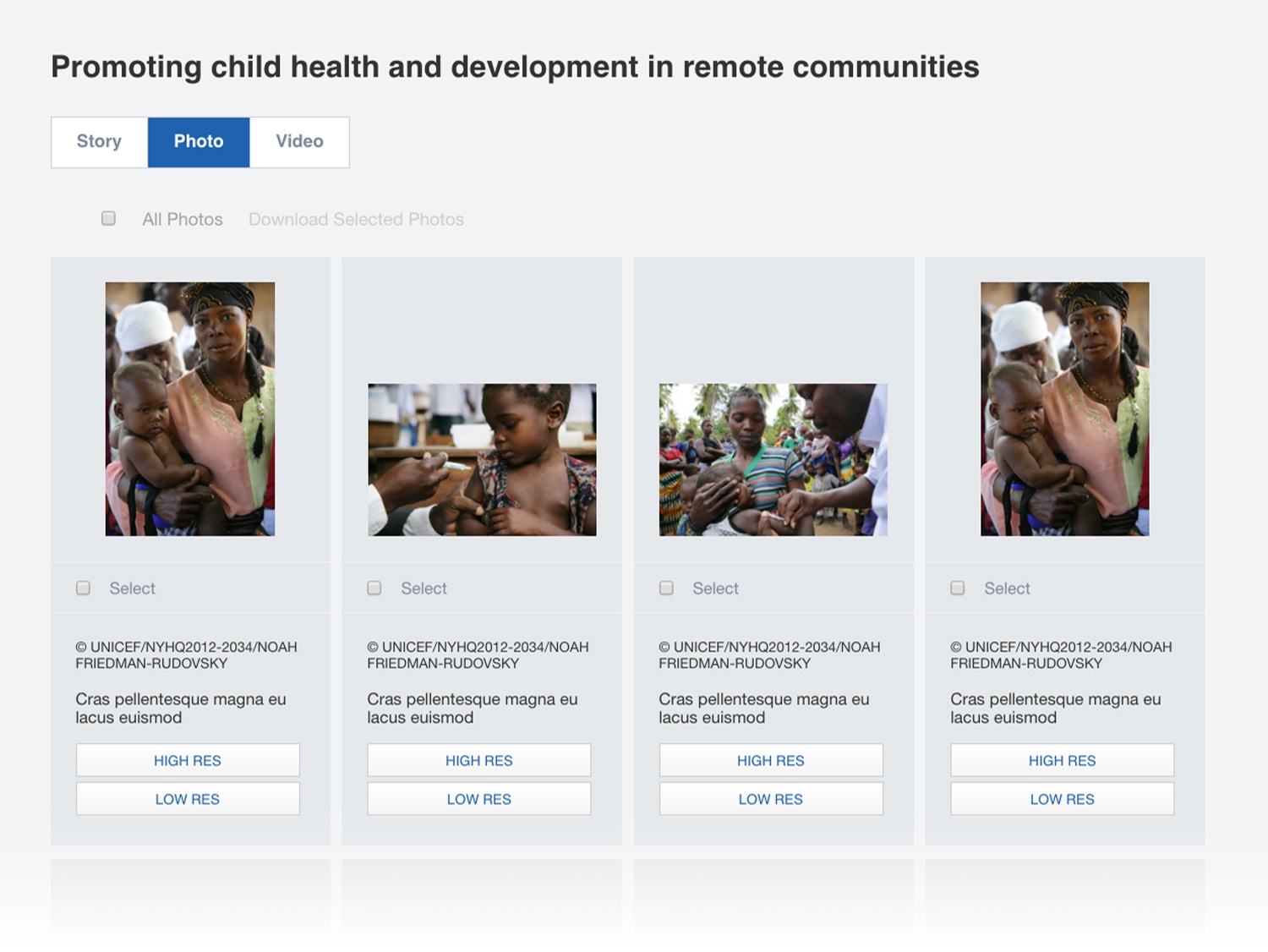 UNICEF donors can pledge directly from the Toolkits.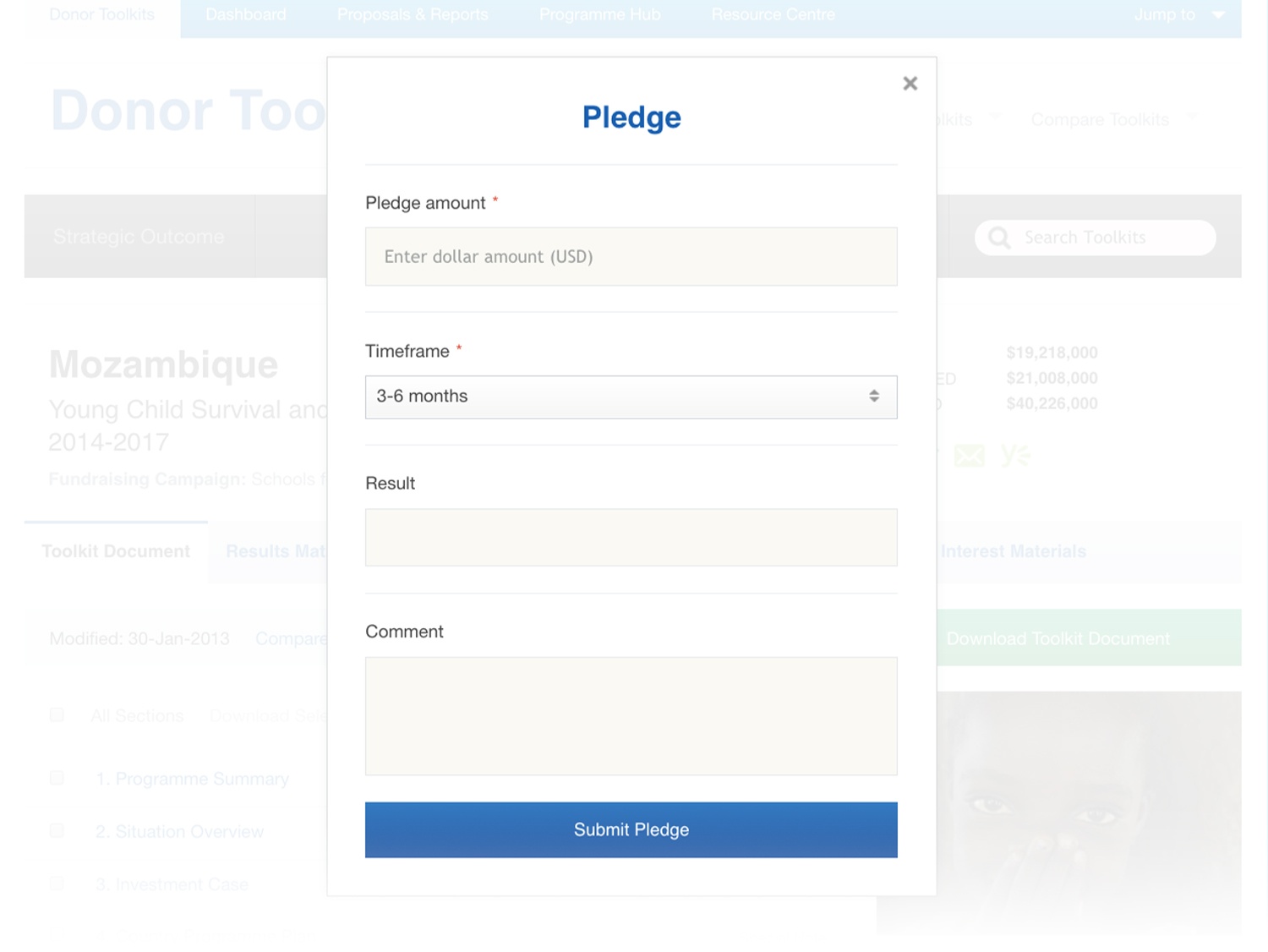 Toolkit dashboard
The dashboard area allows UNICEF staff to manage Donor Toolkit content. Here, too, Country Offices and donors can communicate with one another.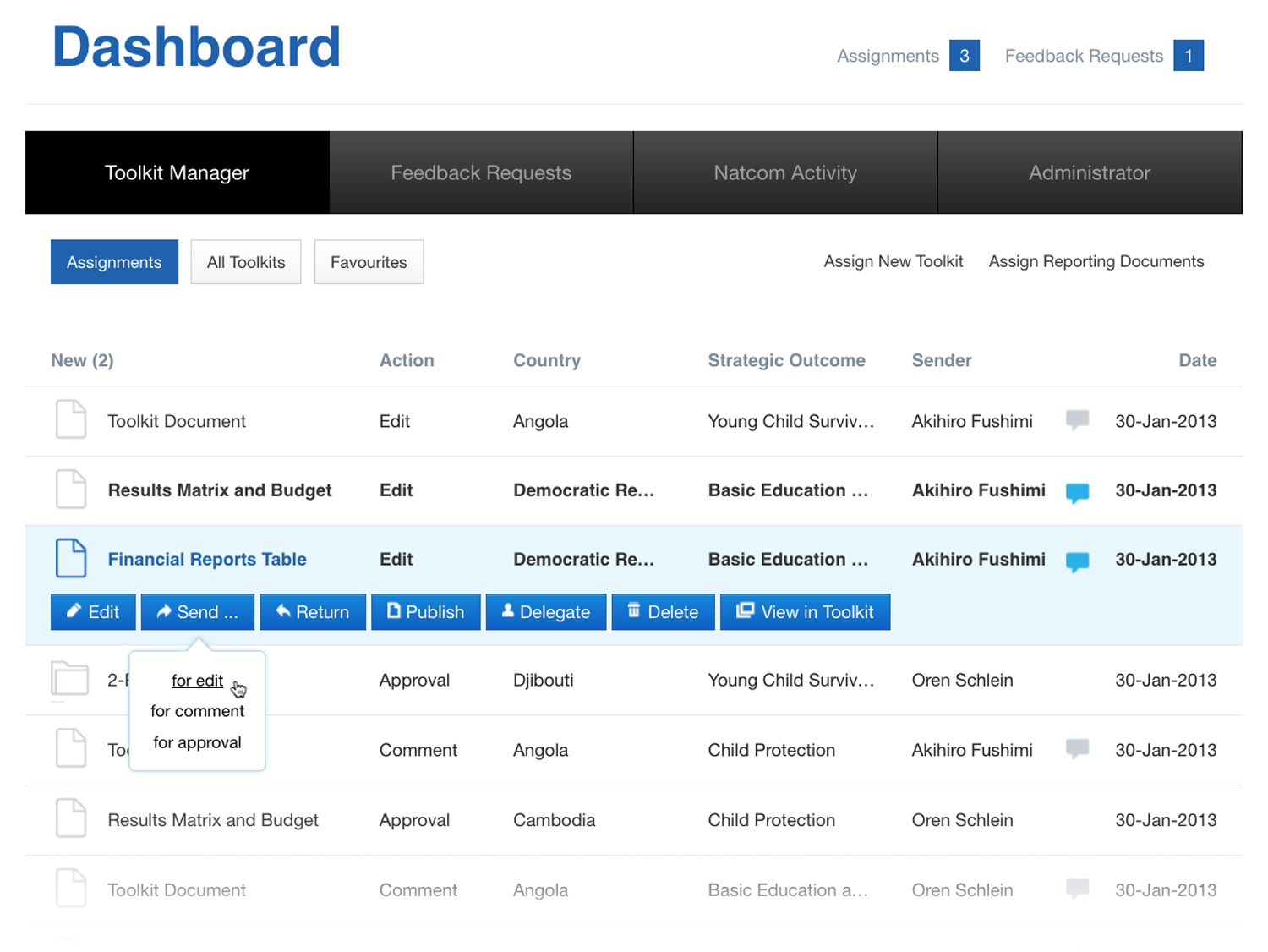 Administrators assign Toolkit documents through the dashboard, with each document's ownership and status available at a glance.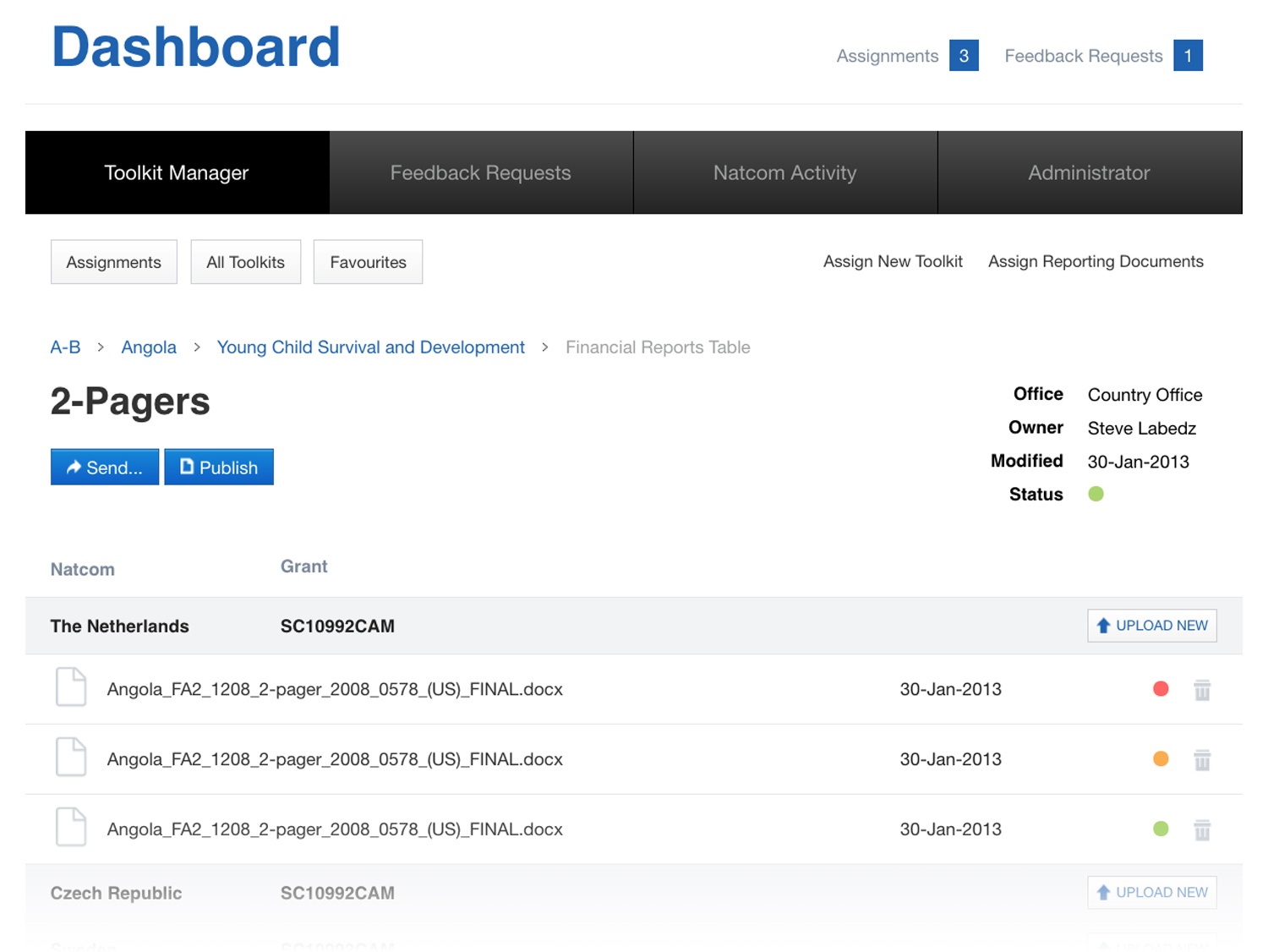 I created a logomark for PFP Programme Services, the division responsible for the Donor Toolkit initiative.